Pipe Prefabrication
In the energy, petrochemical, mechanical and electrical industries, pressure piping is one of the keys to achieving engineering goals, STE's provides all walks of life with all types of pressure piping fabrication in the shop and on-site installation. Piping materials and construction requirements can be ASME/ASTM, PED, JIS, DIN, GB/TS and other standards. We are capable of performing all the processes required for piping operations, including material procurement, cutting and machining, forming, welding, painting, pipe support fabrication and on-site installation. The company has 5S and 6S welders certified by ASME, PED, etc. and is good at prefabricating pipes made of high strength carbon steel, special alloy steel and various types of stainless steel.
STE can weld prefabricated high pressure pipes and manifolds in accordance with API, ANSI, ASME standards, and the products are mainly used in onshore and offshore oil drilling, fracturing, surface mud circulation, production pipelines, test pipelines and other high pressure rigid piping environments. And we are the long-term excellent supplier of National Oilwell (NOV) for atmospheric pressure and high pressure piping products.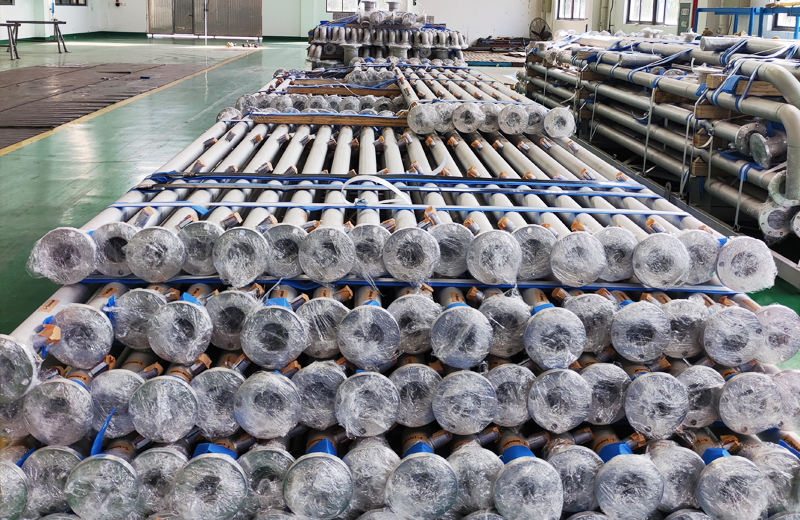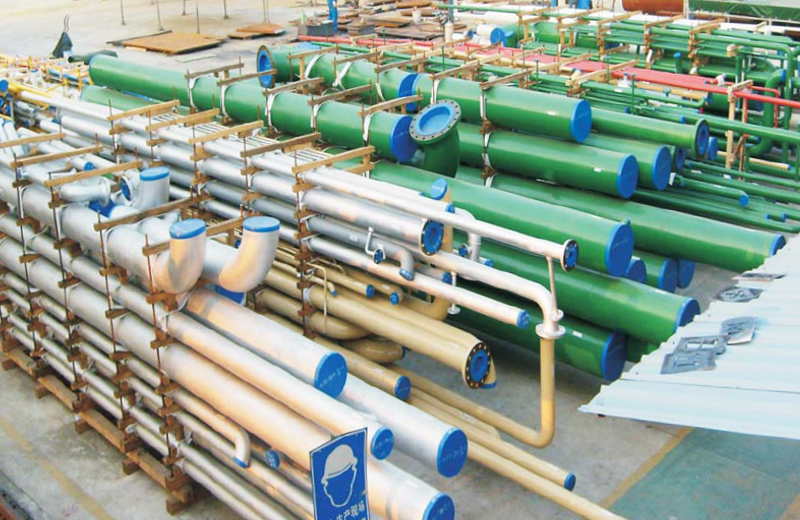 STE General Pressure Pipeline Prefabrication Process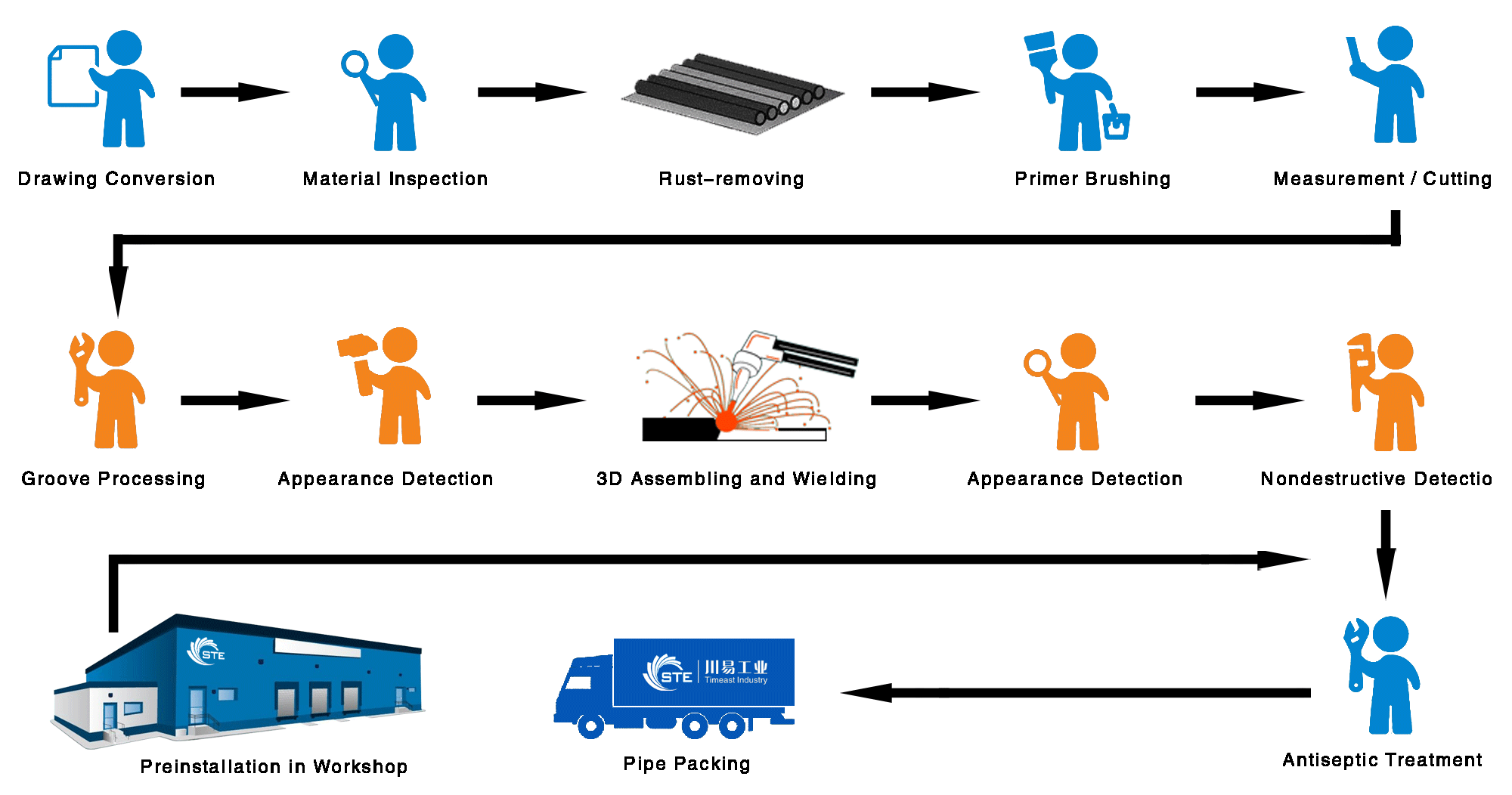 | | | |
| --- | --- | --- |
| ASME B31.3 | ASME B16.9 | NACE MRO175 |
| AISI 4130     | ASTM A519 Gr.4130   | AISI SS316L   |
| ASTM193 GR.B7/194GR.2H | API 6A | API16A |
Maximum working pressure:15,000Psi(1034Bar)
Hydrostatic test pressure:1.5倍 x 15,000Psi
STE has the pipe system stress analysis software, structural stress calculation software, combined with practical engineering experience, can according to customer requirements to design a variety of special, thermal insulation, cold preservation support hangers and other pipeline products to meet the needs of customers, widely used in LNG, petrochemical, shipbuilding and other industries.
STE in providing pipe prefabrication and on-site installation and commissioning at the same time, we also provide customers with piping systems in accordance with international standards (ASME, PED, CU-TR, ABSA, etc.) related to accessories, similar to the special materials or according to the drawing of the production of processed wear-resistant piping, checkerboard tee, shrimp waist elbow, welded diagonal tee, bends, lined with wear-resistant and corrosion-resistant fittings (ceramics, rubber), and so on.
Project Name: New Zealand Geothermal Power Generation / End User, General Contractor: Ormat / Production Standard: ASME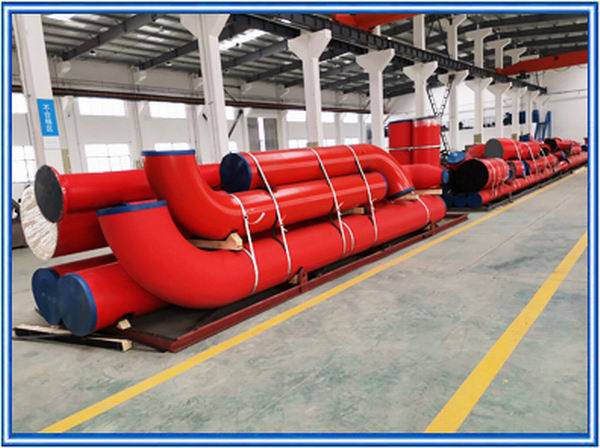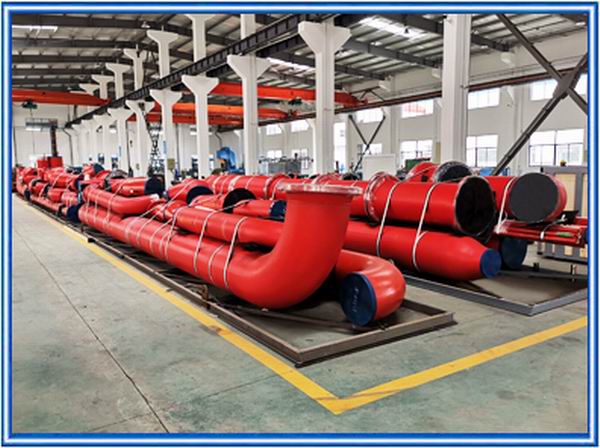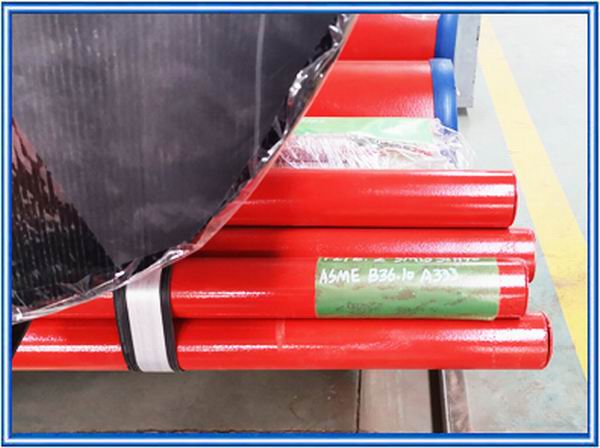 Project Name: KMH Pipeline Prefabrication / End User: Jinhu Power Plant/General Contractor: Sumitomo Heavy Industries / Manufacturing Standard: ASME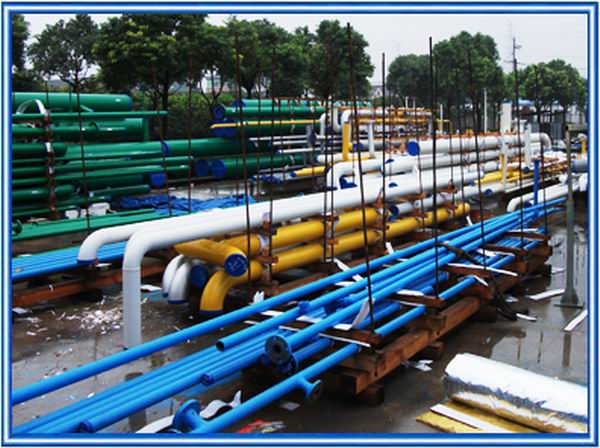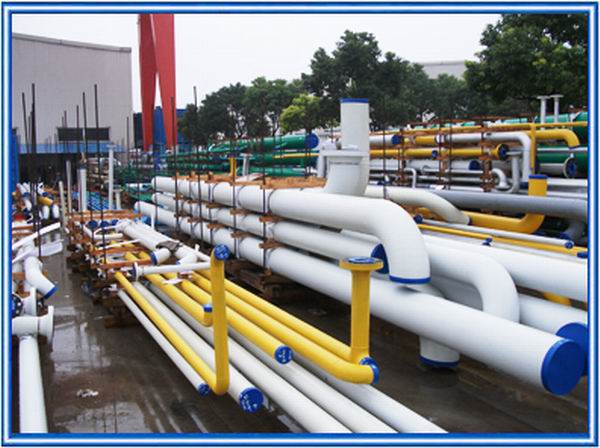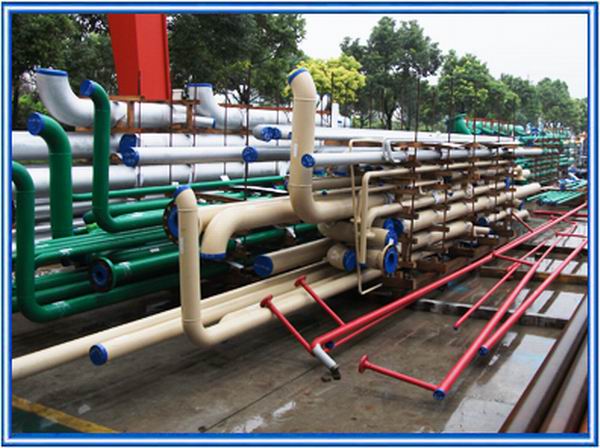 Project Name: Drilling System High Pressure Manifold / End User: China National Offshore Oil Corporation / General Contractor: National Oil Well/Manufacturing Standard: ASME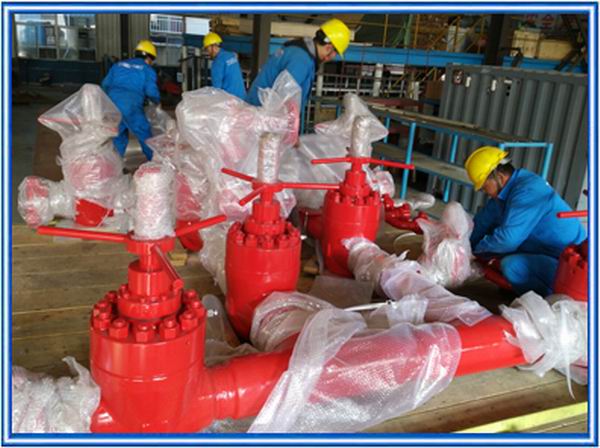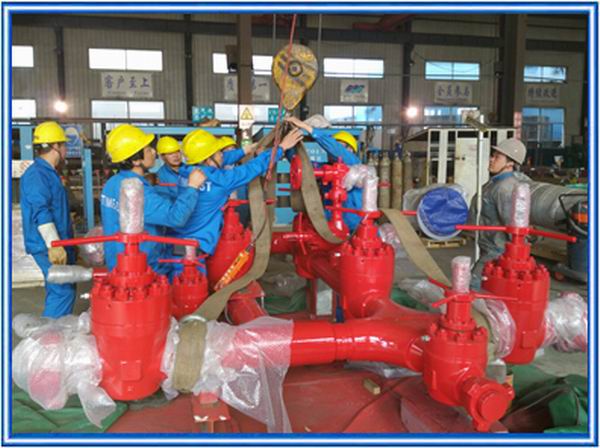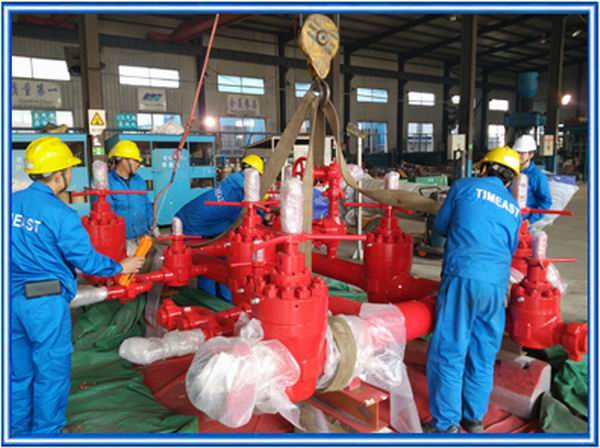 Project name: 300000 ton FPSO pipeline project/End user: China National Offshore Oil Corporation / General contractor: Waigaoqiao Shipyard / Manufacturing standard: GB standard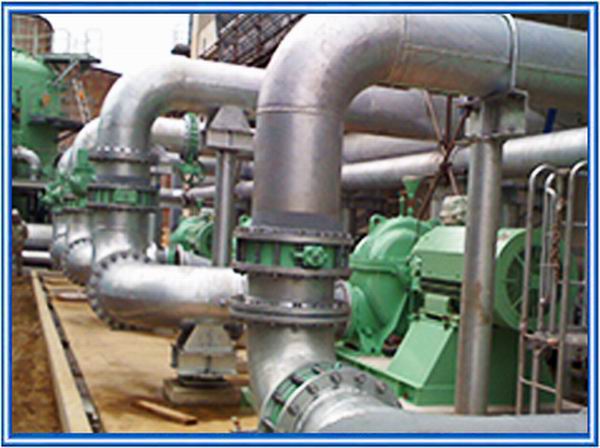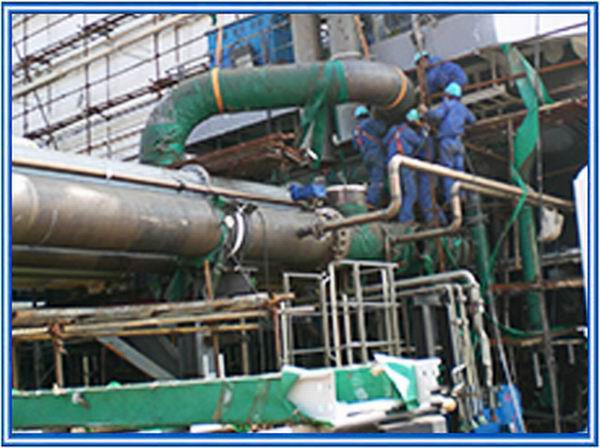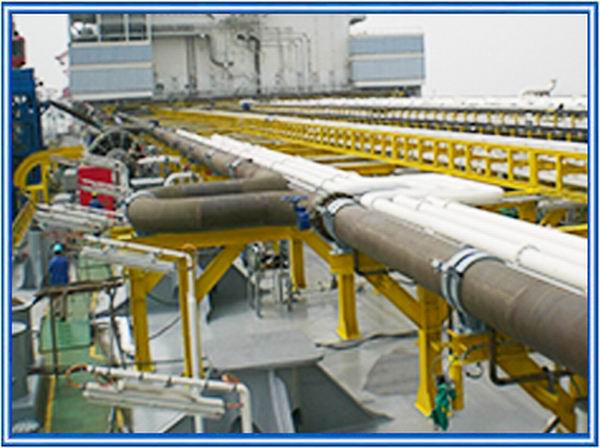 Project Name: Japan Water Treatment Plant / End User: Japan Water Treatment Plant / General Contractor: Sumitomo Metal/Manufacturing Standard: JIS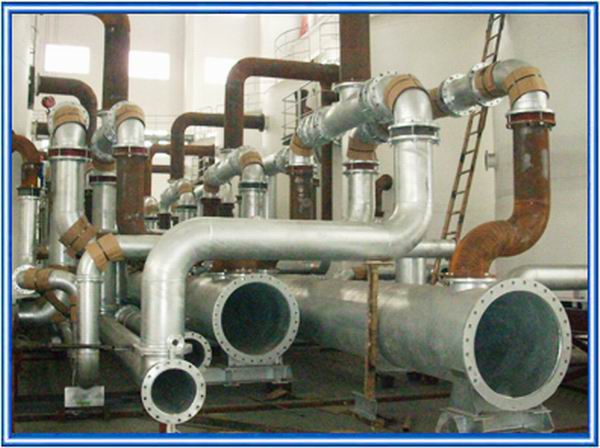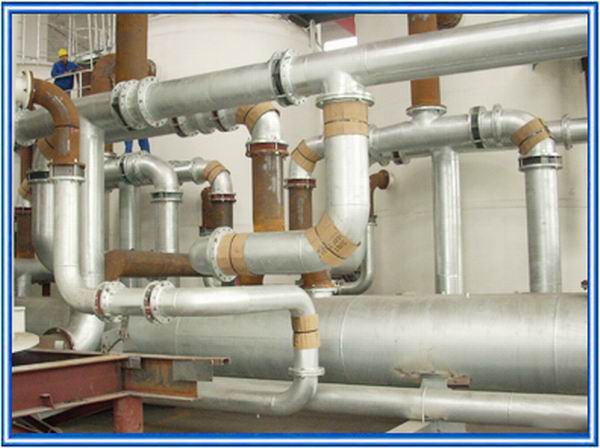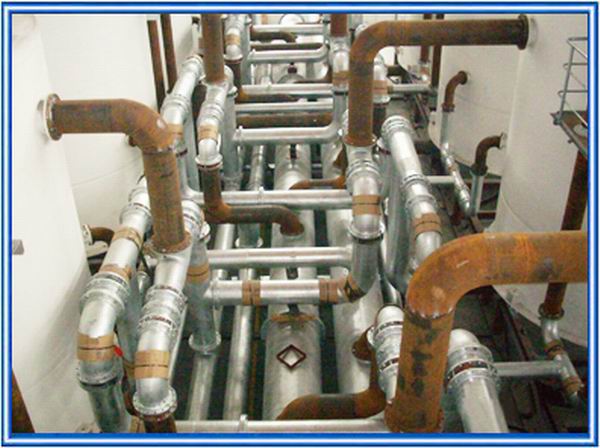 Project Name: KMH-2 Power Plant / End User: Jinhu Power Plant/General Contractor: Sumitomo Heavy Industries / Manufacturing Standard: ASME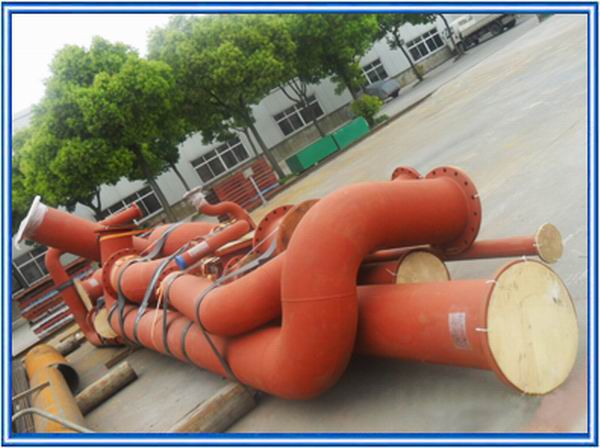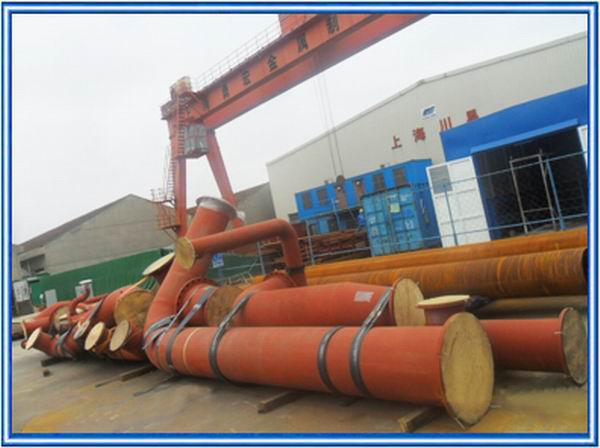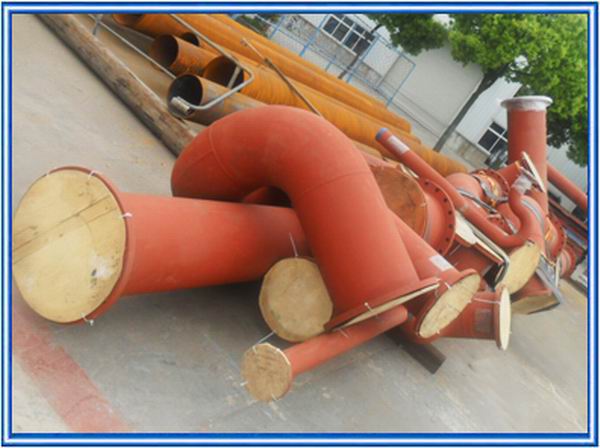 Project Name: KMH-3 Power Plant Project / End User: Jinhu Power Plant / General Contractor: Sumitomo Heavy Industries / Manufacturing Standard: ASME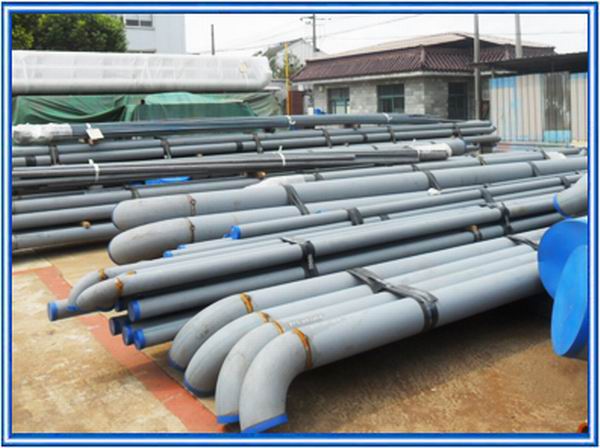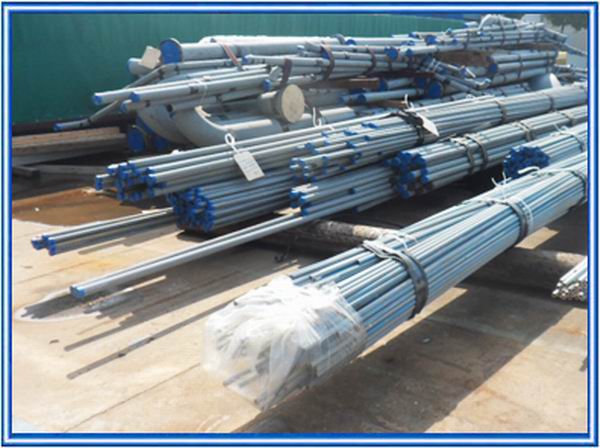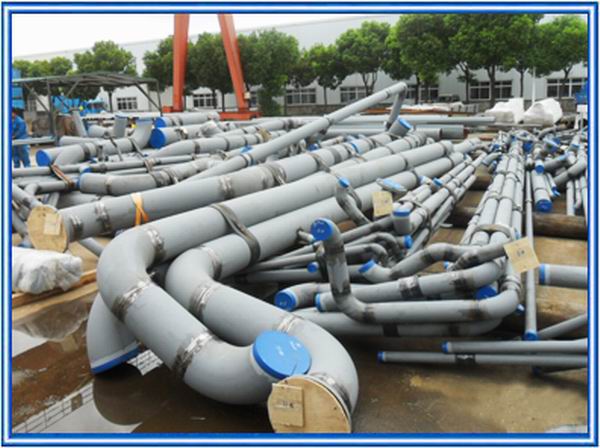 Project name: rubber lined pipe fittings / End user: BHP/General contractor: Outotec / Manufacturing standard: ASME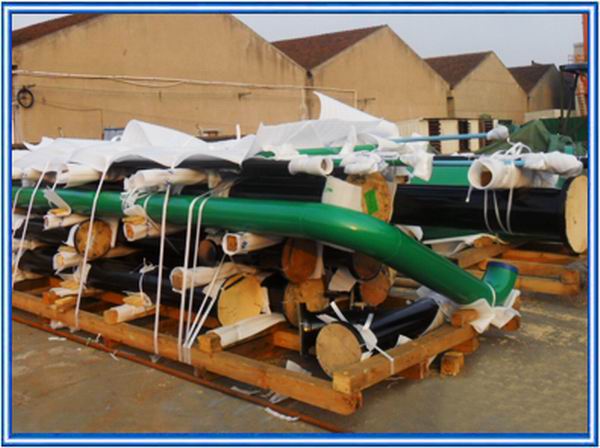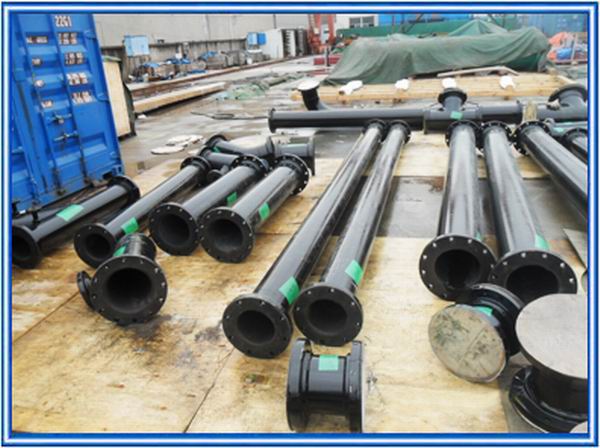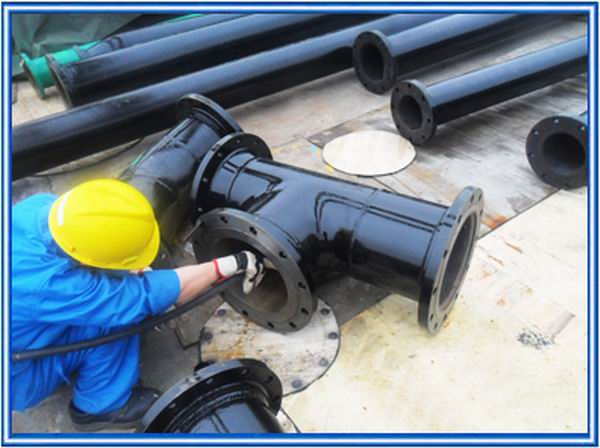 Project name: CN0028IITC Didipo Project / Contractor: Outotec/End user: Australia / Manufacturing standard: ASME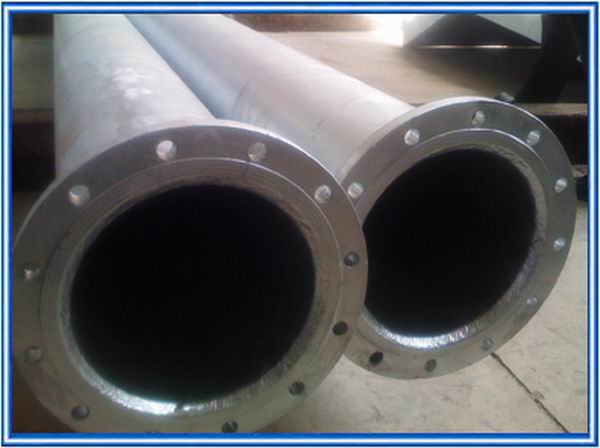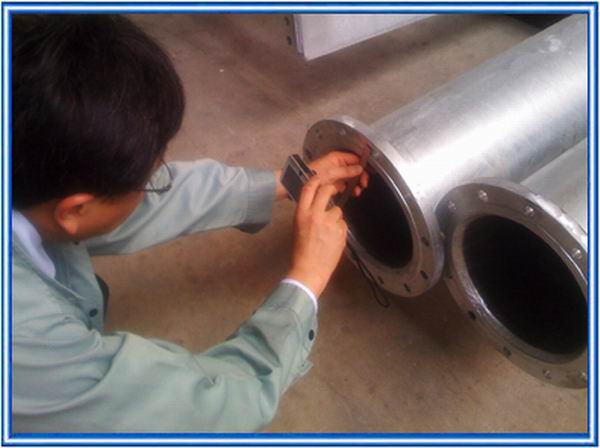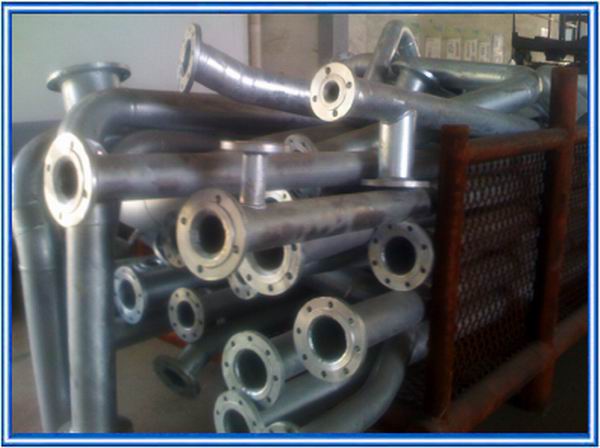 Project name: prefabrication and installation of copper nickel alloy pipe / end user: China National Offshore Oil Corporation/general contractor: Shanghai Waigaoqiao Shipyard / Manufacturing standard: GB standard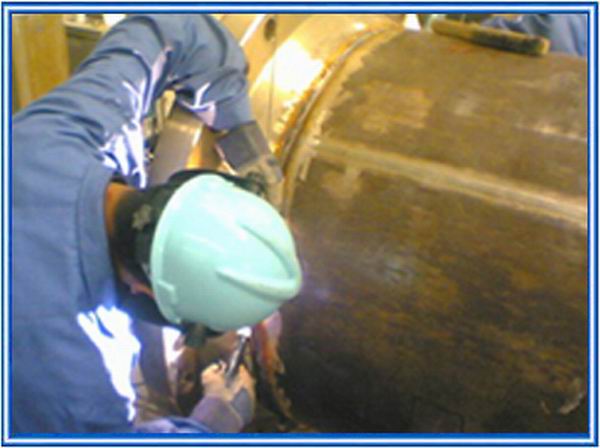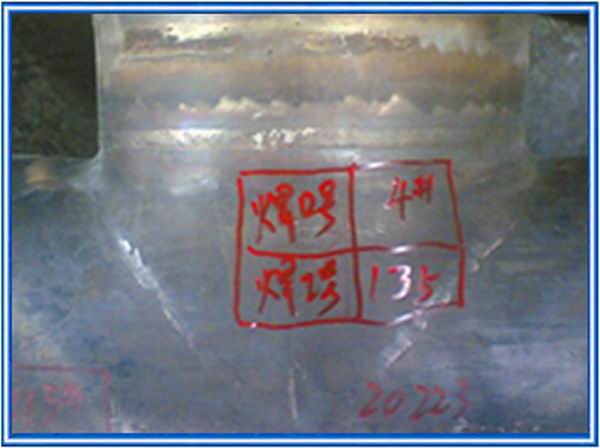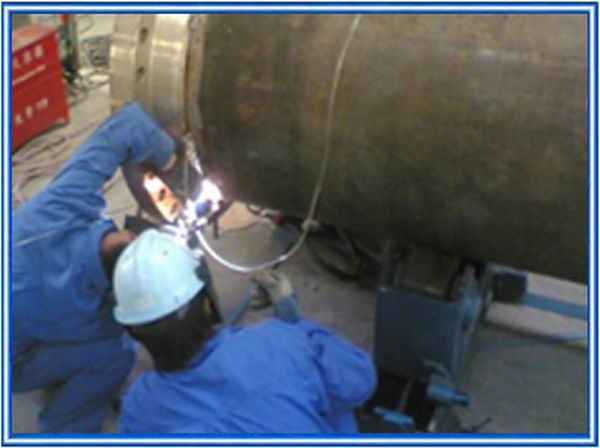 Project Name: Kuwait Petroleum / End User: Kuwait Petroleum / General Contractor: WorleyParson/Manufacturing Standard: ASME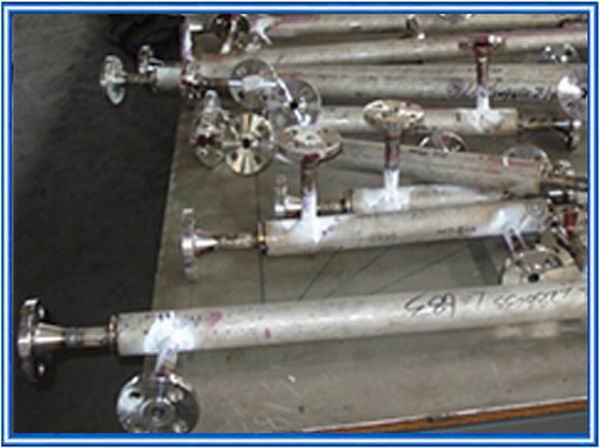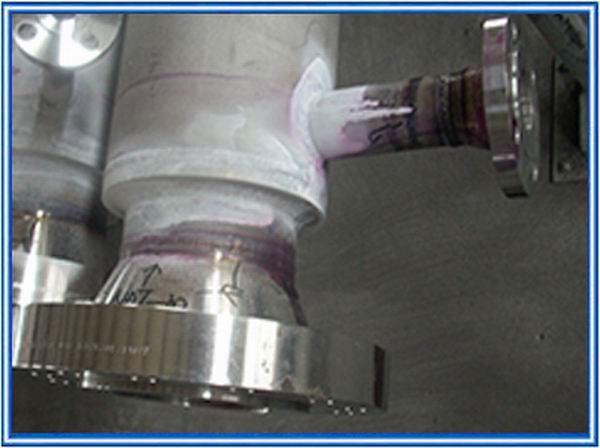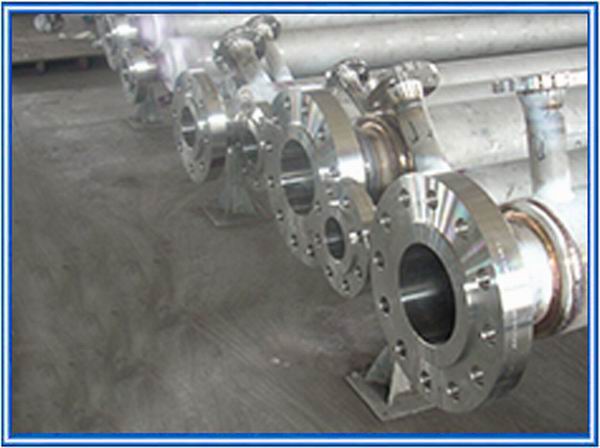 Project Name: Grid Tee / End User: Canada / General Contractor: French Liquefied Air / Manufacturing Standard: ASME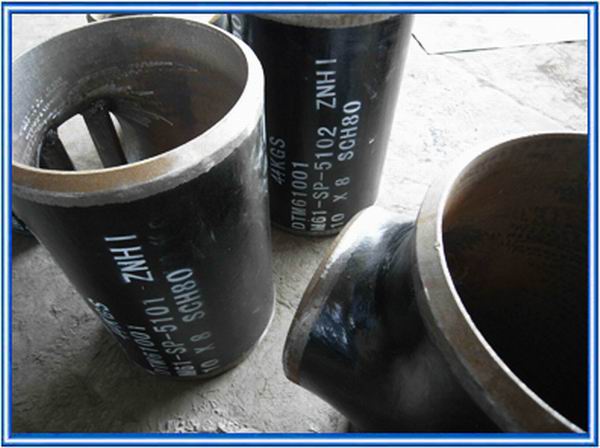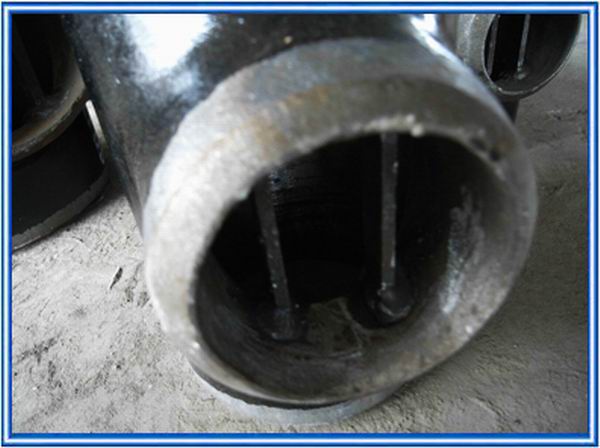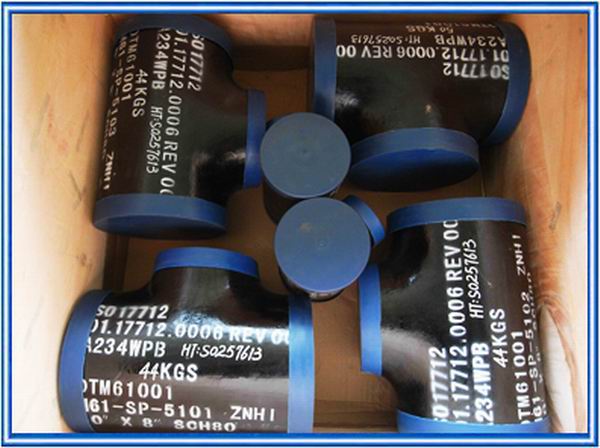 Project Name: Pipeline Support / End User: LNG Shipowner / General Contractor: COSCO Kawasaki / Manufacturing Standard: ASME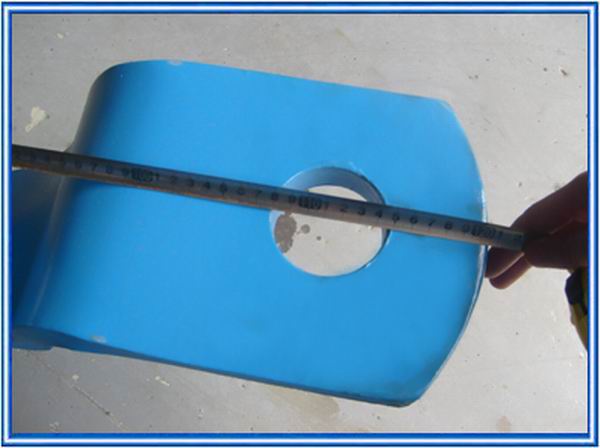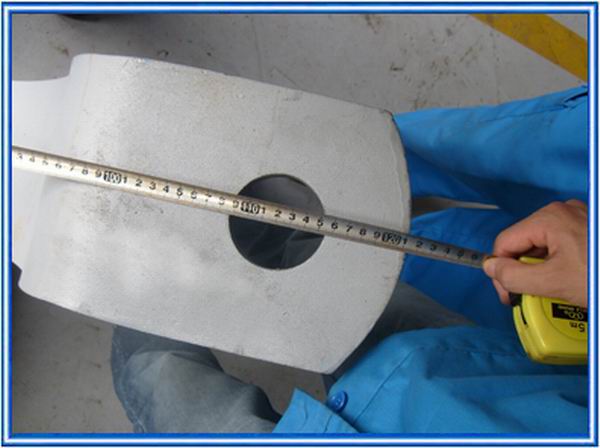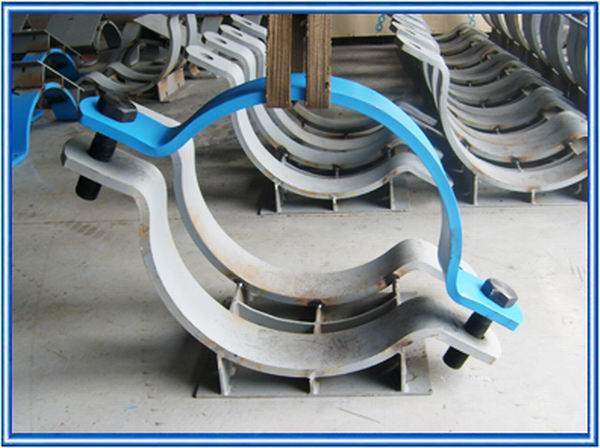 Project Name: Pipeline Support / End User: LNG Shipowner / General Contractor: TGE / Manufacturing Standard: ASME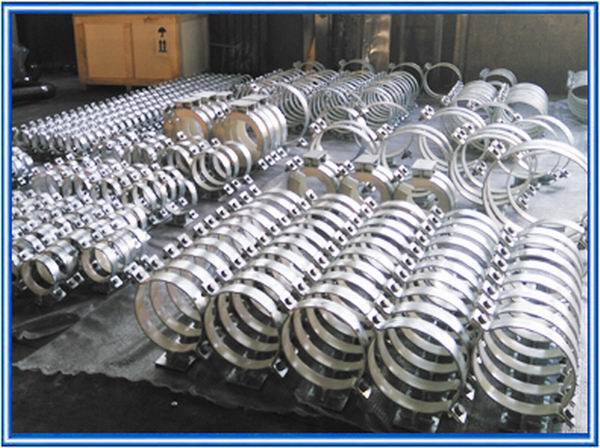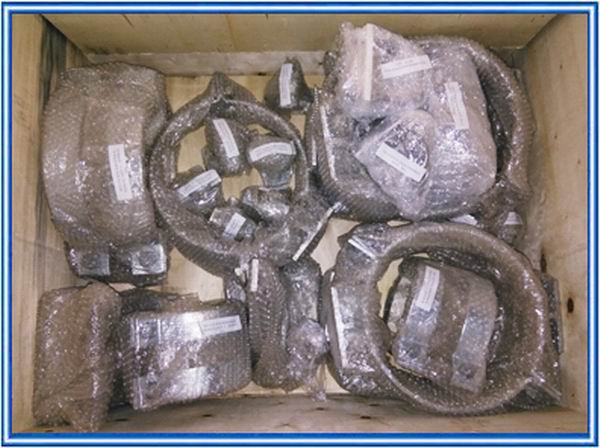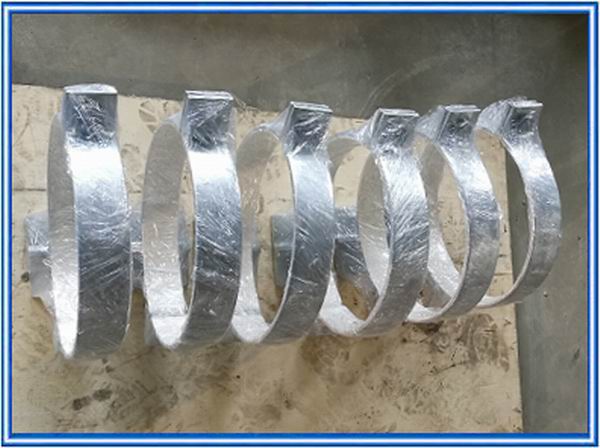 Project Name: 180 Degree Bend / End User: German Engineering / General Contractor: Wood Chemical Factory / Manufacturing Standard: DIN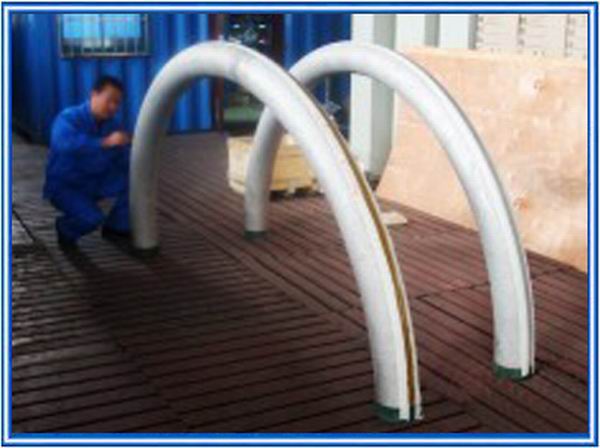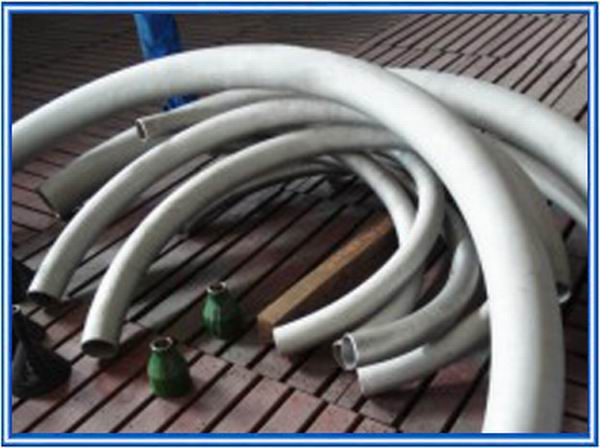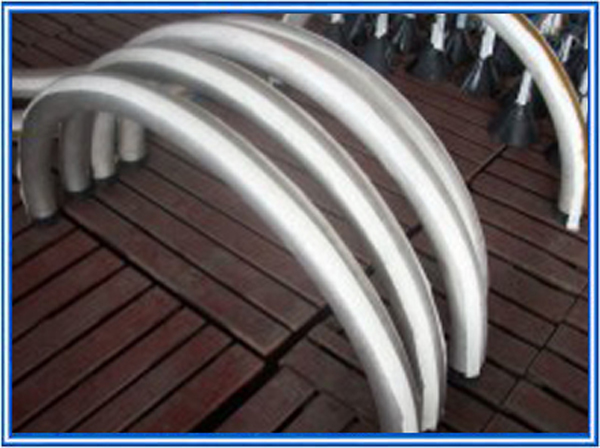 Project Name: Special Bend / End User: German Engineering / General Contractor: Wood Chemical Plant / Manufacturing Standard: DIN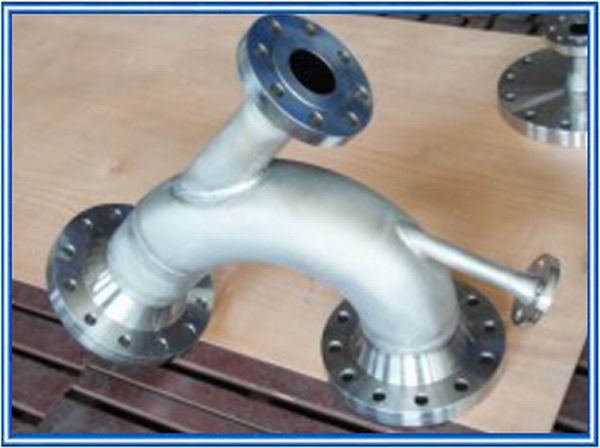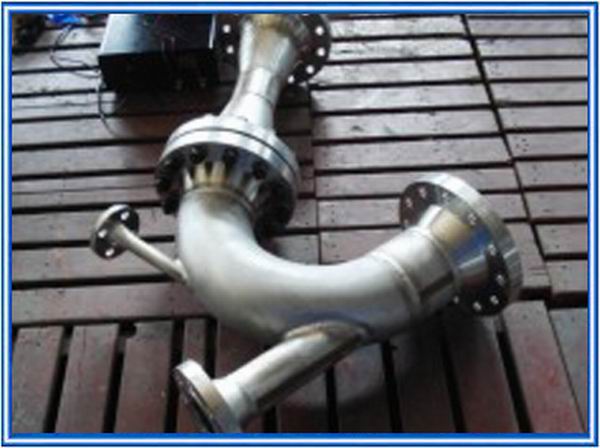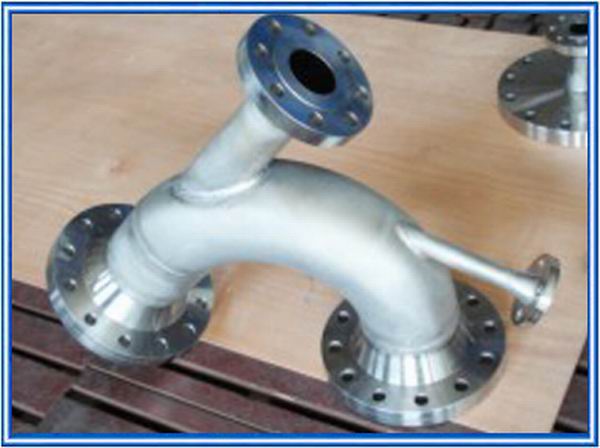 Project Name: Diagonal Tee Prefabrication / End User: German Engineering / General Contractor: Wood Chemical Factory / Manufacturing Standard: DIN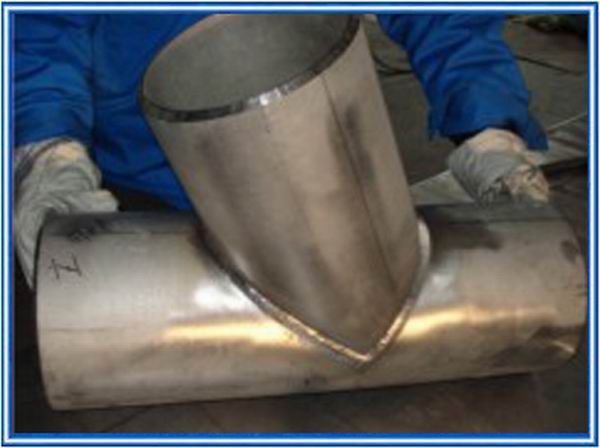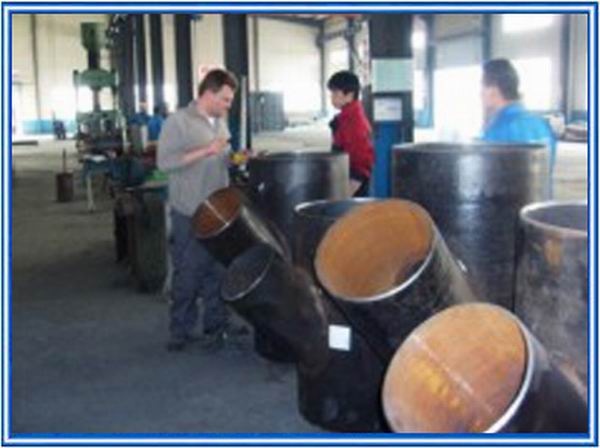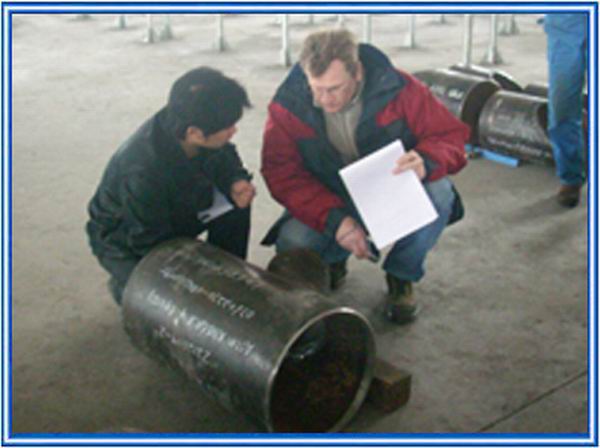 Project name: Hyundai Steel 7.63 Cock Oven Power Plant Project / End user: Hyundai Iron / General contractor: China National Coal Group and Wood/Manufacturing standard: ASME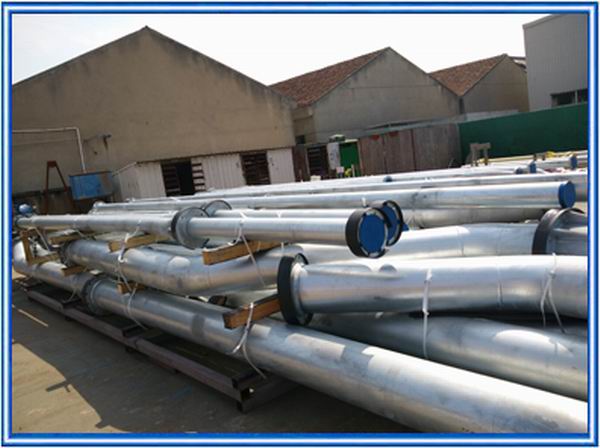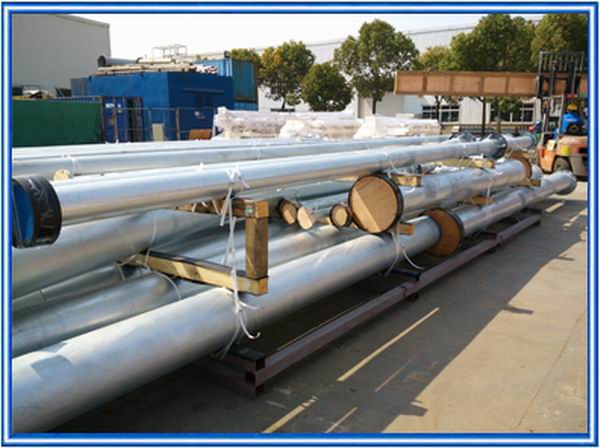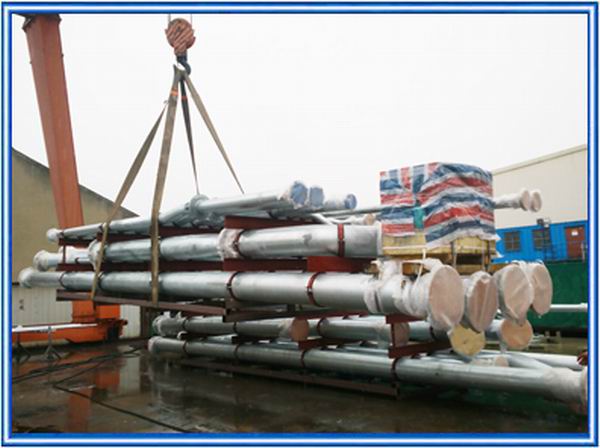 Project Name: Special Pipe Fitting / End User: German Engineering / General Contractor: Wood Chemical Factory / Manufacturing Standard: DIN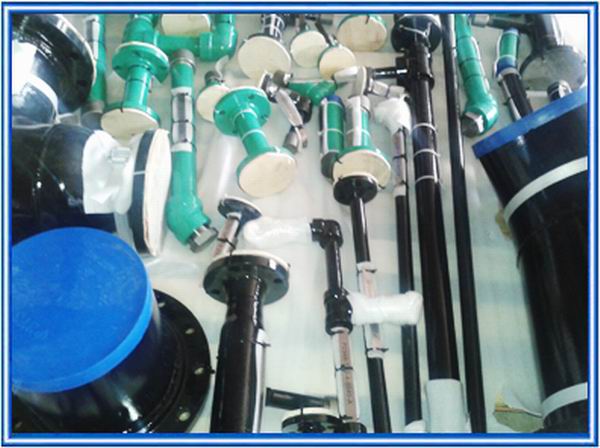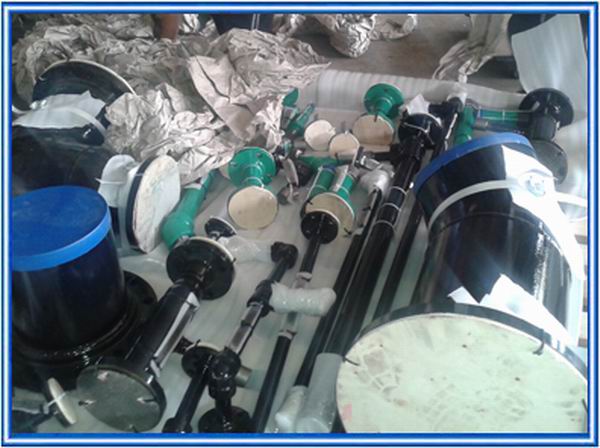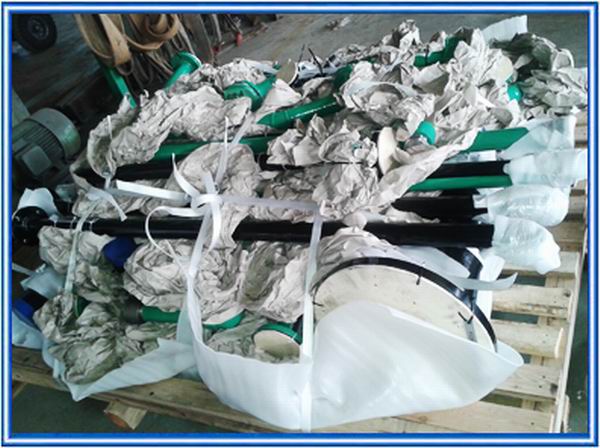 Project Name: TOPY Industrial/End User: Japan / General Contractor: Sumitomo Metal / Manufacturing Standard: JIS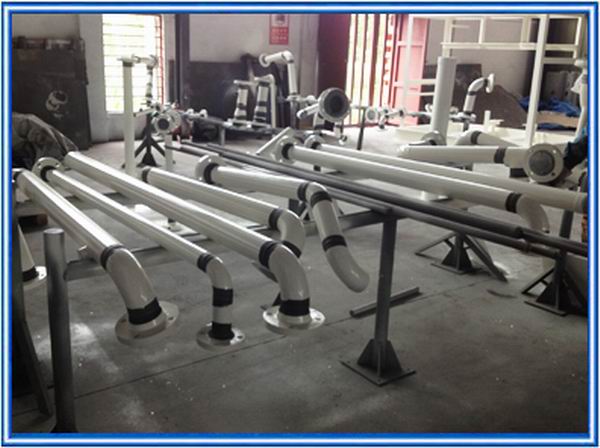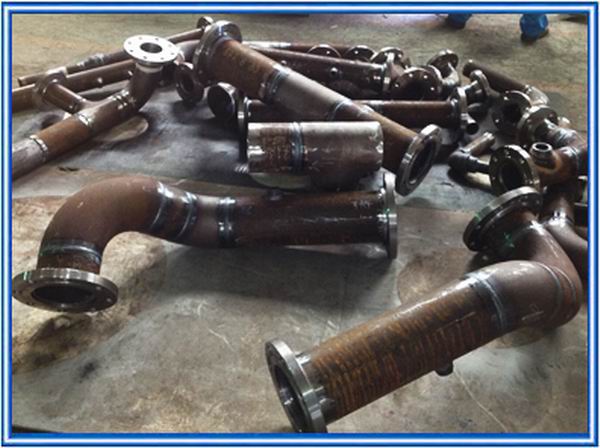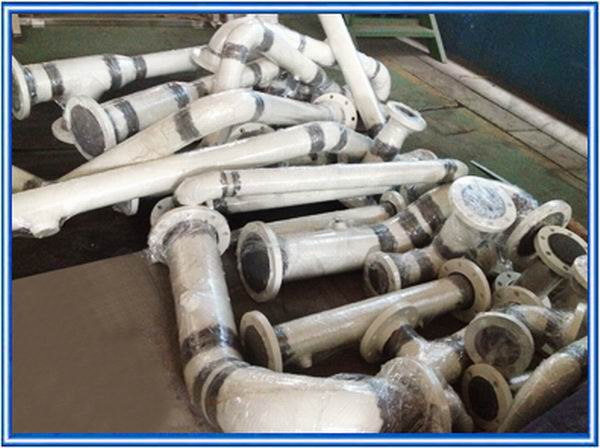 REFERENCE LIST OF PIPING PREFABRICATION
| | | | | | |
| --- | --- | --- | --- | --- | --- |
| No. | PROJECT NAME | WORKING SCOPE | CONTRACTOR | END USER / DESTINATION | DATE |
| 1 |   | Pipe prefabrication for compressor system | BURCKHARDT | CHINA | Long Term |
| 2 |   | Pipe prefabricaiton | HOWDEN | OYU TOLGOI | Long Term |
| 3 |   | Pipe prefabricaiton | ORMAT | TURKEY/ AMERICAN/ NEW ZEALAND / KENYA | Long Term |
| 4 | ChiMei 2x30MW GTG Cogeneration Plant | Pipe prefabricaiton | TOSHIBA | TAIWAN, CHINA | 2022 |
| 5 | KARARA | Pipe prefabricaiton | METSO | AUSTRALIA | 2022 |
| 6 | GSI 110K DWT COT | Pipe prefabricaiton | CRYOSTAR | SOUTH KOREA | 2022 |
| 7 | MANYAR SMELTER | Pipe prefabricaiton | SHI FW | INDONESIA | 2022 |
| 8 | MATARBARI UlTRA SUPER CRITICAL COAL FIRED POWER PROJECT | Pipe prefabricaiton | TPSC | COAL POWER GENERATION COMPANY/BANGLADESH | 2021 |
| 9 | TORTUE FPSO PROJECT | Ss pipe prefabrication | TECHNIP/COSCO | BP/ SENEGAL | 2021 |
| 10 |   | Pipe prefabricaiton | SHI FW | KOREA | 2020 |
| 11 |   | Pipe prefabricaiton | SUNTECH | JAPAN | 2019 |
| 12 | C227 SGFL PROJECT | Sampling connection piping prefabrication | IKL | BENGAL | 2019 |
| 13 | DAESAN BIOMASS POWER PLANT PROJECT | Pipe prefabricaiton | SHI FW | KOREA | 2019 |
| 14 |   | Stack, piping material supply | HONEYWELL | MALAYSIA | 2019 |
| 15 | GS DANGJIN BIOMASS #2 POWER PLANT PROJECT | Pipe prefabrication | SHI FW | KOREA | 2019 |
| 16 |   | Piping and support  prefabrication | JIANGNAN SHIPYARD/TGE | CHINA | 2019 |
| 17 |   | Ss pipe prefabrication | TGE | MITSUI/JAPAN | 2019 |
| 18 |   | Pipe prefabrication | DANMY | EVONIK/ CHINA | 2019 |
| 19 |   | Pipe prefabrication | GS-HYDRO CHINA | CHINA | 2018 |
| 20 | TOSHIBA Y6 PROJECT | Pipe prefabrication | ALEJ | TOSHIBA/JAPAN | 2018 |
| 21 |   | Pipe prefabrication | SUZHOU PARKETECH |  ZPC/CHINA | 2018 |
| 22 |   | Subsea hose connector | CHANGCHUN GOLSUN | PDVSA/VENEZUELA | 2018 |
| 23 |   | Pu1094 pipe  prefabrication | DANMY | BASF/CHINA | 2018 |
| 24 |  AU3225A PROJECT  | Pipe prefabrication and pipe support | TGE | JAPAN | 2018 |
| 25 |   | Pipe  prefabricaiton | HOWDEN | OYU TOLGOI | 2017 |
| 26 | G-2 PROJECT 1527A PROJECT | Alloy piping prefabrication | AMEC FOSTER WHEELER | HANWA | 2016 |
| 27 | G7101 VENT LINE PIPING PROJECT | Pipe  prefabricaiton and materials supply | NOV-TUBOSCOPE | CNOOC | 2016 |
| 28 | NWR CANDII 1 PROJECT | Miter elbow with flow guide | AL-LURGI | CANADA | 2016 |
| 29 |   | High pressure mud manifold modification | NOV-TUBOSCOPE | NORWAY | 2016 |
| 30 | HONGHUA TDS11SQ PROJECT | Guide track and vent pipe prefabricaiton | NOV-TUBOSCOPE |  NORWAY | 2015 |
| 31 | L6301 VENT LINE PIPING PROJECT | Pipe prefabricaiton and materials supply | NOV-TUBOSCOPE | NORWAY | 2015 |
| 32 | SOFTENED WATER TREATMENT PROJECT | Ss pipe prefabricaiton and materials supply | HUA QIANG ENVIRONMENTAL PROTECTION | CHINA | 2015 |
| 33 | L6901 VENT LINE PROJECT | Pipe prefabricaiton and materials supply | NOV-TUBOSCOPE | NORWAY | 2015 |
| 34 |   | Pipe prefabricaiton and materials supply | GLORY | TOKUYAMA/MALAYSIA | 2015 |
| 35 |   | Pipe prefabricaiton and materials supply | NFM/NHI | BRAZIL | 2015 |
| 36 | HYSY943 PROJECT | Pipe prefabricaiton and materials supply for helicopter platform | ALUMI OFFSHORE/DSIC | CNOOC | 2015 |